Hydrogen
The flammable range of hydrogen in air is between 4 % and 77 % by volume. Hydrogen is also commonly found in mixtures of flammable gases such as refinery process streams. With gas mixtures, the gas group should be considered as IIC or IIB+H2 where a gas mixture includes 30 % or more of hydrogen by volume unless other specific data is available. The temperature class should be taken as the lowest ignition temperature for any gas exceeding 3 % in the mixture.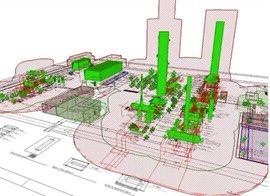 NOTE IEC 60079-20-1 includes guidance for specific gas mixtures including hydrogen such as coke oven gas and industrial methane for relevant gas groups.
Source: EN/IEC 60079-10-1
It means that IIB + H2 can optionally be the outcome of a hazardous area classification.
Keep up good work!
Arpad