"Openings in walls for cables and conduits between different hazardous areas and between hazardous and non-hazardous areas shall be adequately sealed, for example by means of sand seals or mortar sealing to maintain the area classification where relevant."
Quote from iec 60079-14
A possible solution: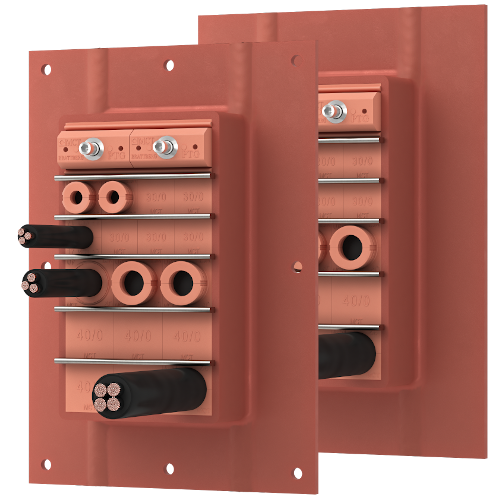 Pic from internet
What to use in high-risk land-based environments to minimize danger by preventing the spread of fire, water, gas, chemicals and other hazardous substances?
Same as above or Ex d cable gland for each cable through the wall or Ex type conduit or …?
Keep up good work!
Arpad