R290 cooling solutions, they use propane.
Propane is a hazardous substance. IIA T2 it is according to IEC 60079-20.
Environmental friendly, strongly supported by various parties AND it creates possible hazardous environment.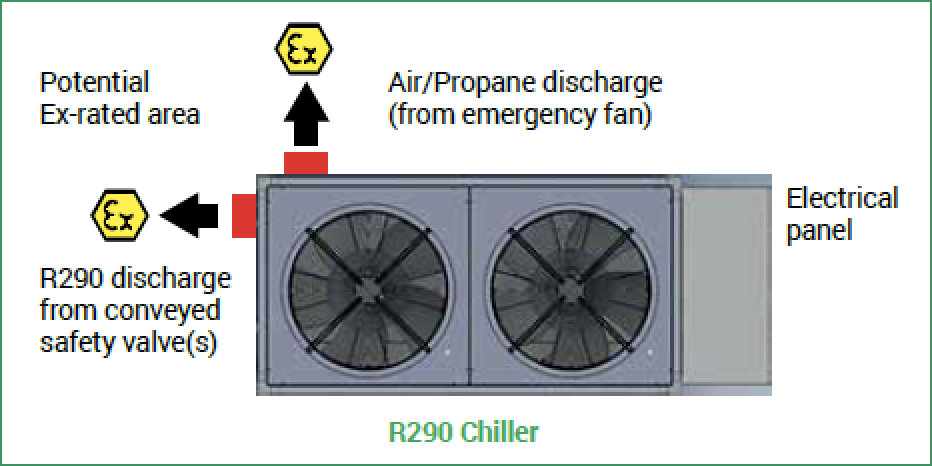 You buy an industrial equipment and it goes to viral. There are Ex certified equipments inside the cabinet. The full package is not Ex rated, BUT it may create potential hazardous environment. And it does. That is why we have Ex installations inside.
You put into operation, no Ex initial inspection required – all these belong to manufacturer's responsibilities. Due to maintenance you meet again all these points. Who is responsible for the Ex integrity of: …?
– compressor
– gas sensor
– ventillation system
Note: all with valid Ex certifications.
Moreover in the documentation you will find 3 m hazardous area zone 2 (no HAC map) from the hole of ventilation system in order to pay full attention to possible ignition sources around. Internally for the safe functioning Ex certified equipments there are.
Gray Zone.
if Ex, then full Ex scope required (HAC, VD, inspections, etc.).
Keep up good work!
Arpad
veress@exprofessional.com
exprofessional.com