If you visit the homepage of ATEX, you may find one very interesting aspect of explosion protection: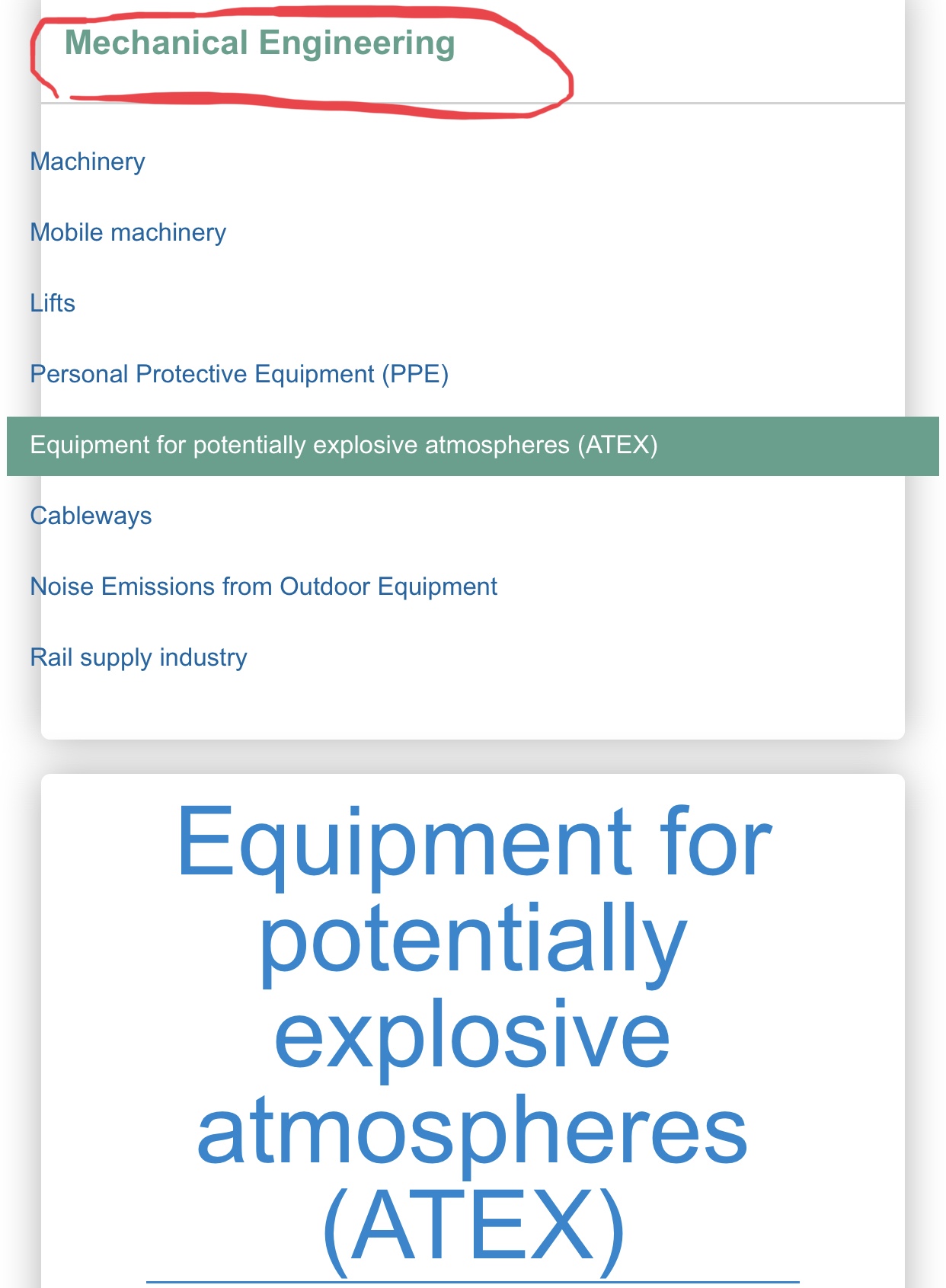 It says ATEX is under mechanical engineering. Around 10 years back it was saying electrical engineering.
What is behind the change?
Maybe currently there are more open questions regarding non.electrical Ex than electrical?
Keep up good work!
Arpad