Temperature Codes (T-Codes)
The ignition temperature or auto-ignition temperature (AIT) is the minimum temperature required to initiate or cause self-sustained combustion in a substance without any apparent source of ignition. The lowest published ignition temperature should be the one used to determine the acceptability of equipment. This is of particular concern when selecting heat producing equipment such as lighting fixtures or motors which could generate sufficient heat to ignite the surrounding atmosphere.
Class I and Class II areas use T-Codes or are subject to maximum temperature limitations as shown in the following chart. North America and the IEC are consistent in their temperature or T-Codes. However, unlike the IEC, North America includes incremental values as shown. Equipment tested must have nameplates and marked showing class, group and operating temperature based on operation in a 40 ° C ambient (see NEC 500-3 for exceptions).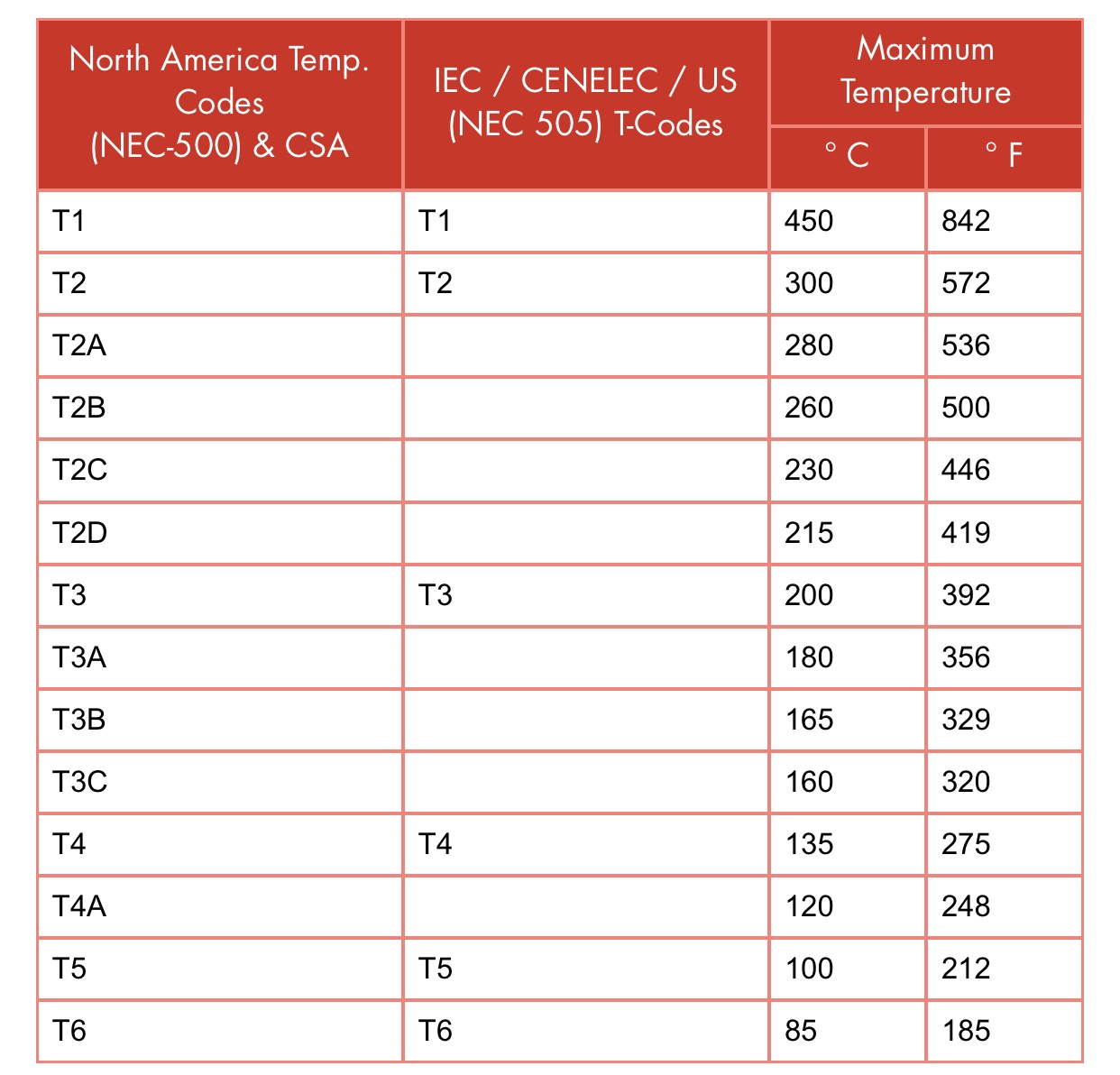 Keep up good work!
Arpad