These products are an enclosed area, where an operator may work inside or outside, and may be described as a "simple box". The "box", with no ignition source and not intended for use in a potentially explosive atmosphere, does not fall within the scope of the ATEX Directive 2014/34/EU.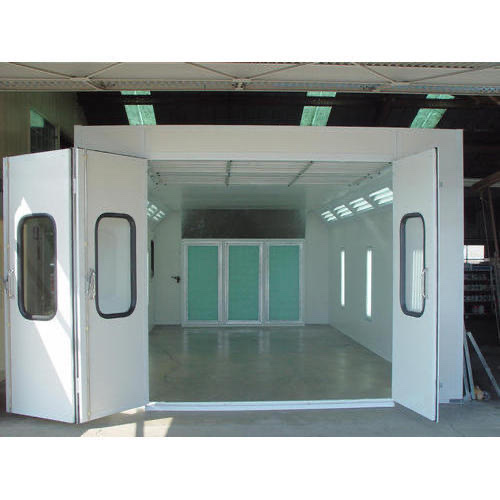 Under operating conditions a potentially explosive atmosphere is created and the enclosed area, openings and recovery systems are normally assessed with regard to the explosion risk. The equipment, protective systems and components intended for use in this assessed potentially explosive atmosphere including safety and controlling devices outside, but contributing to their safe functioning, are within the scope of Directive 2014/34/EU.
In summary, paint spray booths, as an integral whole, do not fall under scope of the ATEX Directive 2014/34/EU and as such cannot be affixed with the special marking for explosion protection and other marking detailed at Annex II, EHSR 1.0. of the Directive.
One important question there is what happens if it comes as one product from one manufacturer?!
Keep up good work!

Arpad
exprofessional.com
veress@exprofessional.com