EOL stands for End of Life. EOL is valid for flourescent light fittings… and…?
In case of LED light fittings with LED tubes can you validate it? Sure not. But what about HIDs?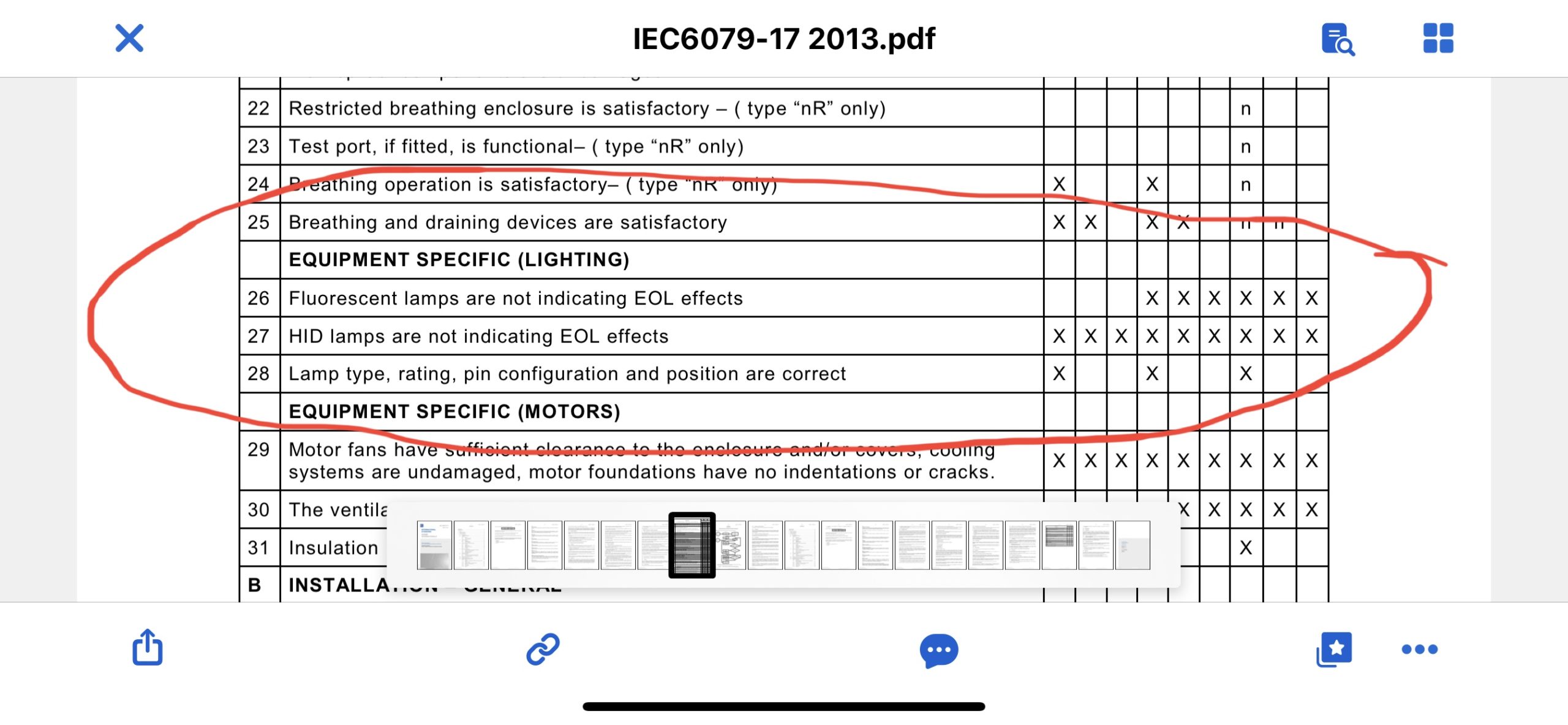 EOL still in the checklist of en/iec 60079-17 for inspection.
Important: the checklist you shall not use as 1:1, always with dedication.
Earlier post: https://exprofessional.com/2017/12/18/eol-end-of-life-phenomenon/
Keep up good work!
Arpad