We at exprofessional.com have gone online. Every week twice we do online webinars – free of charge – addressing all interested ones in hazardous area compliance.
Every Monday 2.00 pm gmt+1 in hungarian language, and every Tuesday at 9.00 am gmt+1 in english language.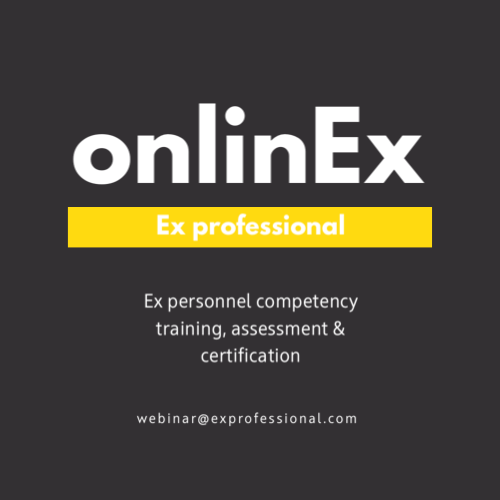 Topics are various, but all related to hazardous area compliance engineering.
Next Monday it will be about Ex markings and specialties.
Explosion protection shall be about common understanding of explosion protection related to all connected areas: electrical – instrumentation – mechanical – work safety – fire safety – enviromental protection – project management – purchasing department – manufacturers – owners – designers – installateurs – operators – technicians – supervisors – repairers and last but not least Ex professionals. Common understanding shall be up-to-date, critical in details and focusing on Ex safe operation.
So we do onlinEx webinars!
Valid globally!
Keep up good work!
Arpad